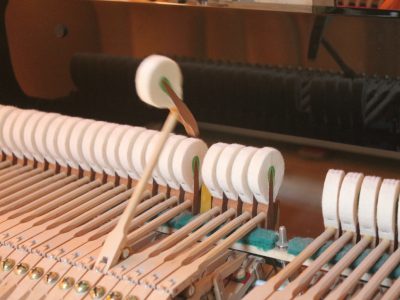 I realized recently that it has been almost six years since I founded Andante Piano Works.
While six years isn't generally considered a milestone anniversary, it's significant to me because it means that I've successfully been running my own business for as long as I was employed at my previous job as a service department supervisor/technician at a local piano store.
Running my own business was always my long-term goal from the start of my career as a piano technician, but it was definitely hard to consider leaving my colleagues and the familiarity and stability of a full-time position that included really good health insurance without a guarantee of success. But I was at a point where I needed to re-prioritize doing what I really love, which is working on pianos.