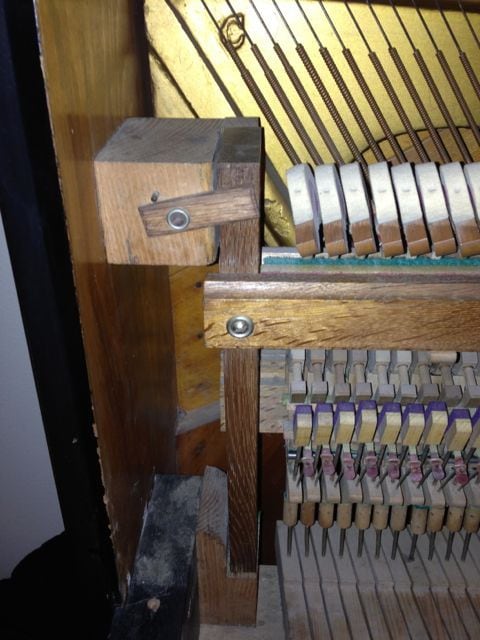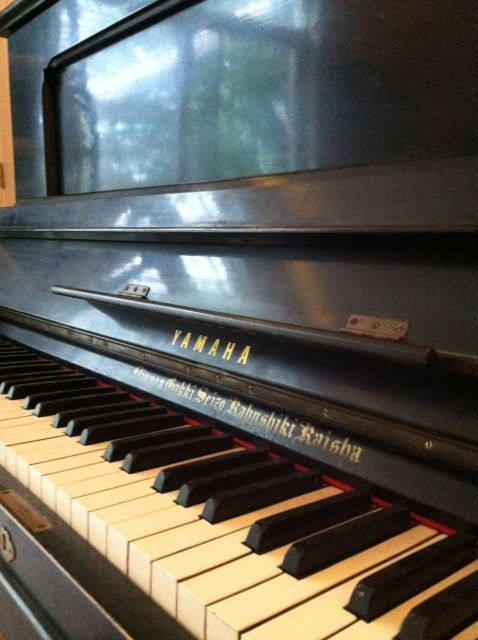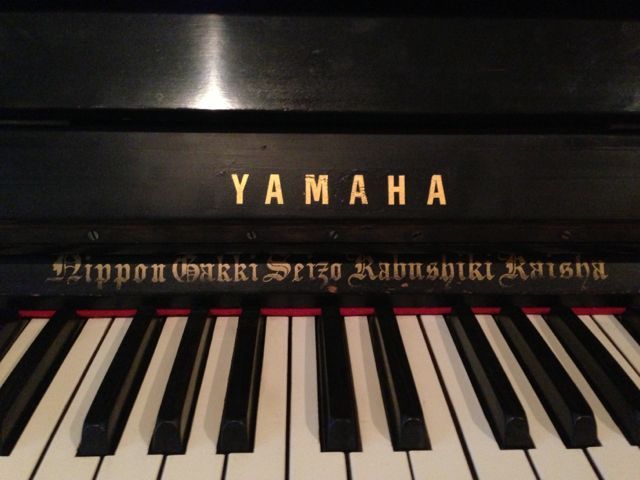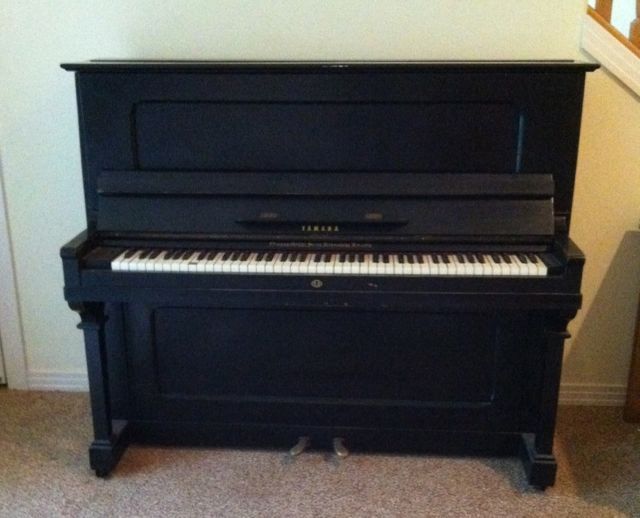 Built in 1921, this Yamaha upright somehow made the journey from Japan to the United States, despite having been manufactured 40 years before Yamaha began exporting pianos across the Pacific Ocean.
The influence on today's U-series, perennial favorites of Yamaha keyboard line, is clear in the basic design, from the height to the empire lid that folds back. Today's upright models are more streamlined, with straight legs and a flat front panel, both free of embellishments. Additionally, while much of the playing mechanism inside resembles today's pianos, the action is secured with hooks on each end rather than today's modern system of bolts.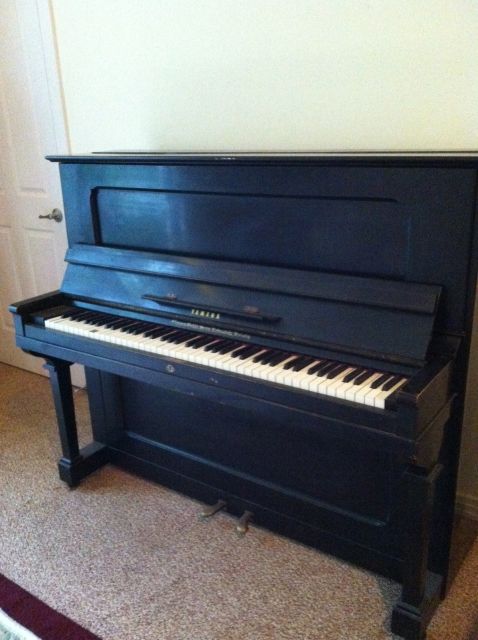 Piano Profile: Vintage Yamaha Upright
Additionally, being one of the earliest pianos to come off of Yamaha's production line (Yamaha began manufacturing pianos in 1900, 33 years after its founding as the Nippon Gakki Co. in 1867), this piano has 85 keys for an exact seven-octave range rather than the modern standard of of 88 keys.
While not the oldest piano I have ever seen or worked on, this vintage instrument is the oldest Yamaha I have ever seen, the second-oldest being a grand piano built in 1927 that is housed at Yamaha's U.S. corporate headquarters in Buena Park, CA.
If anyone is interested in purchasing this instrument, please contact the owner Kate at 503-724-5451 for details.*
*Please note that Piano Profiles are provided for entertainment and (mild) educational purposes only, and do not constitute a formal evaluation or endorsement of the instrument's condition on the part of APW. We encourage any interested buyer to do their own due diligence prior to purchasing any instrument featured on this blog.