Over the weekend, I spent a full day at a client's house regulating his beautiful Bösendorfer grand piano.
What the heck IS regulation, do you ask? To be honest, when writing the copy for this very website, I struggled coming up with a definition for regulation more than any of my other services.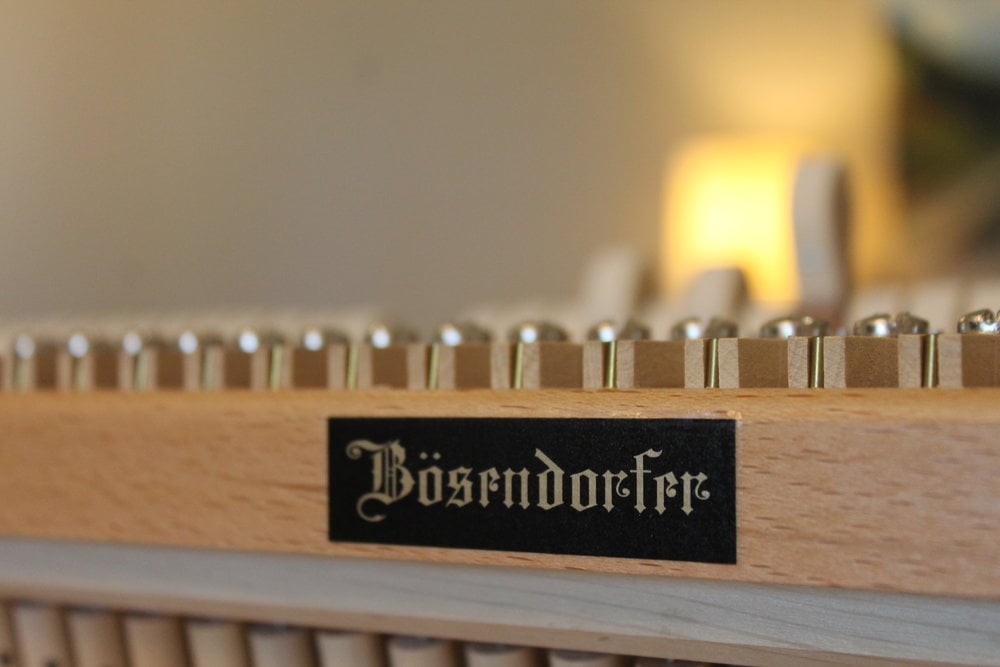 Part of that is because although it is a critical part of what allows a piano to feel and sound its best, regulation is just not something most people have heard of, kind of like my sister's former job title of "actuarial analyst". But it's also because there's way more to it than what my distilled one sentence definition of "adjusting the many parts of the playing mechanism, called the action, in order to make the touch consistent and optimally responsive" implies.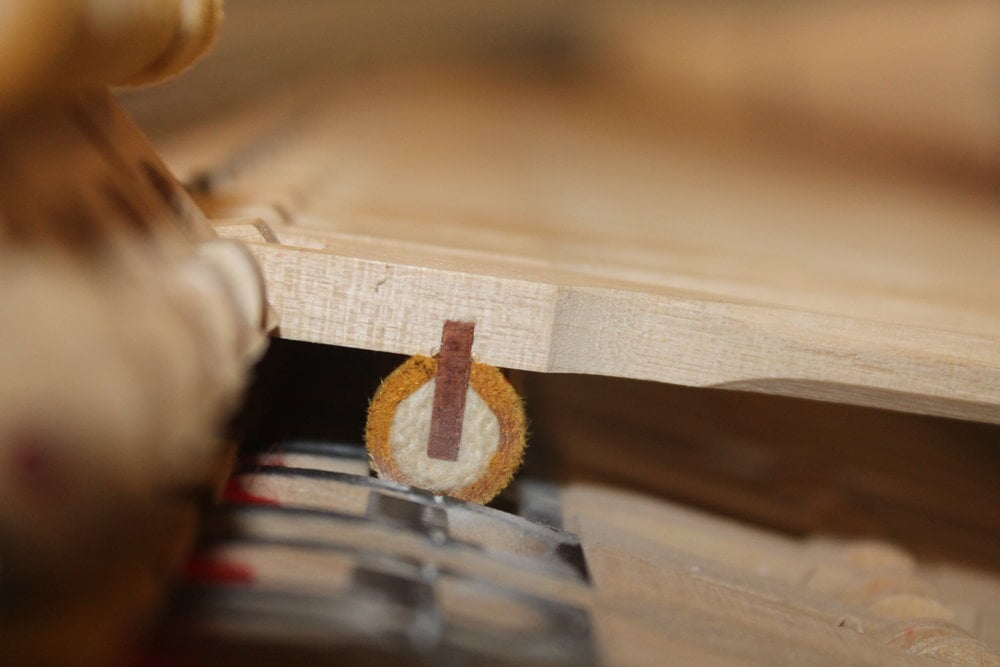 Adjusting the position of the jack so that it is properly centered under the knuckle (the round piece)
There are books that make regulation sound relatively simple, follow these steps in this order with these measurements, and voila. Piano, as a machine, functions as it "should." In actuality, regulation is complicated and long process, and while there are measurements and certain steps that must be done at particular points, there is a lot of back and forth to make minute adjustments from previous steps. And while measurements makes for a useful baseline, they don't necessarily result in an instrument with which the player, especially a highly sensitive one, can fully realize the music they want to make.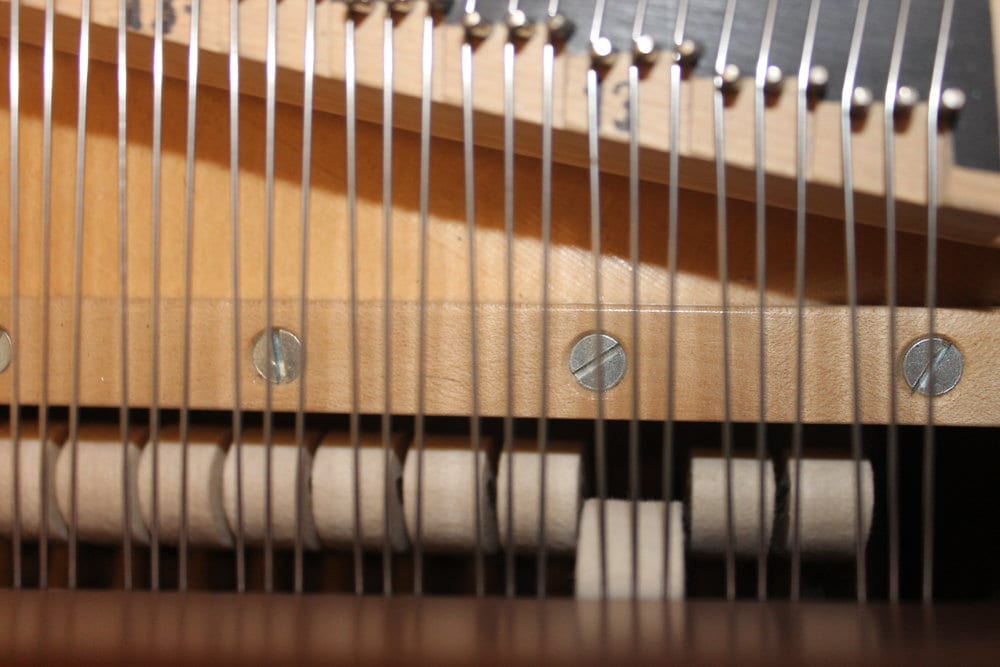 Spacing the hammers to the strings. There is no one standard for spacing; some technicians will place the hammer so it only strikes two strings when the shift pedal is engaged, others will place it where the hammer still strikes all three strings, just on a different part of the hammer.
Pianos are similar to sports cars in this sense, in that a sports car that is adjusted precisely to manufacturer standards is…fine. It works, it does what it should, but there's nothing truly special about it. Now I don't actually know anything about how cars work (I leave that to one of my favorite authors, Maggie Stiefvater), but I DO know that people with sports cars like to modify them to be more fun to drive. That means that mechanics are out there repeatedly tweaking and adjusting the engine, bending the specs in minute, subtle ways that may not necessarily be 100% manufacturer approved, but somehow allow the car to perform better for a particular driver.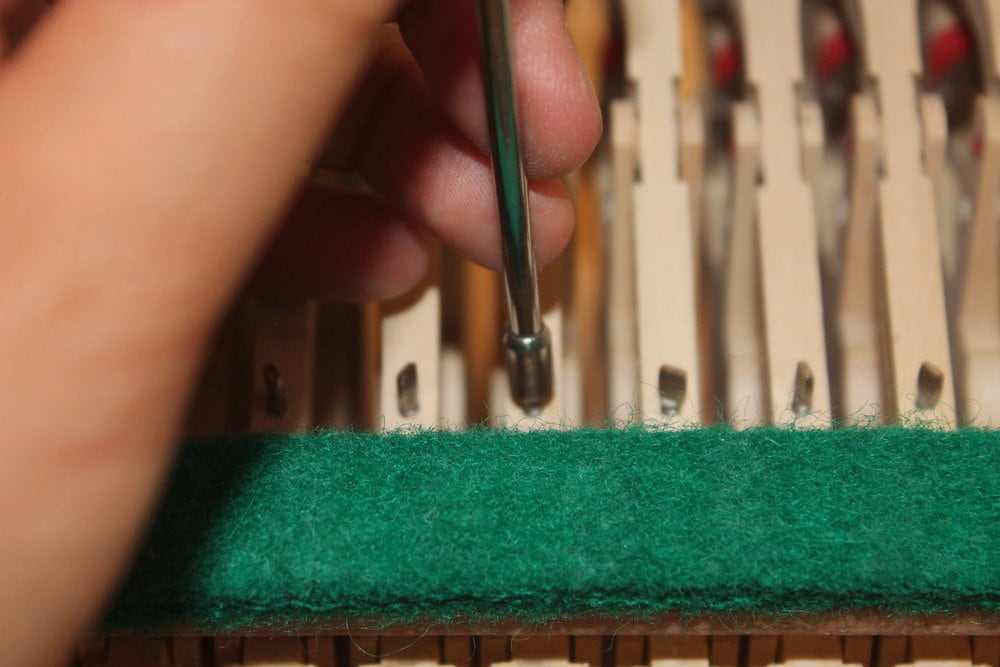 Adjusting the height of the repetition lever. There is no strict measurement that I know of for this, some will say to use a paper punching of a particular thinness, other say simply feel for the jack to be slightly under the repetition lever and learn how to be consistent with it.
Like car drivers, my clients may not know or understand what is going on under the hood (fallboard in this case), and because regulation is not a commonly known term, may not know that touch of piano can be adjusted. But oftentimes when I show up for a tuning, they know to ask "what if."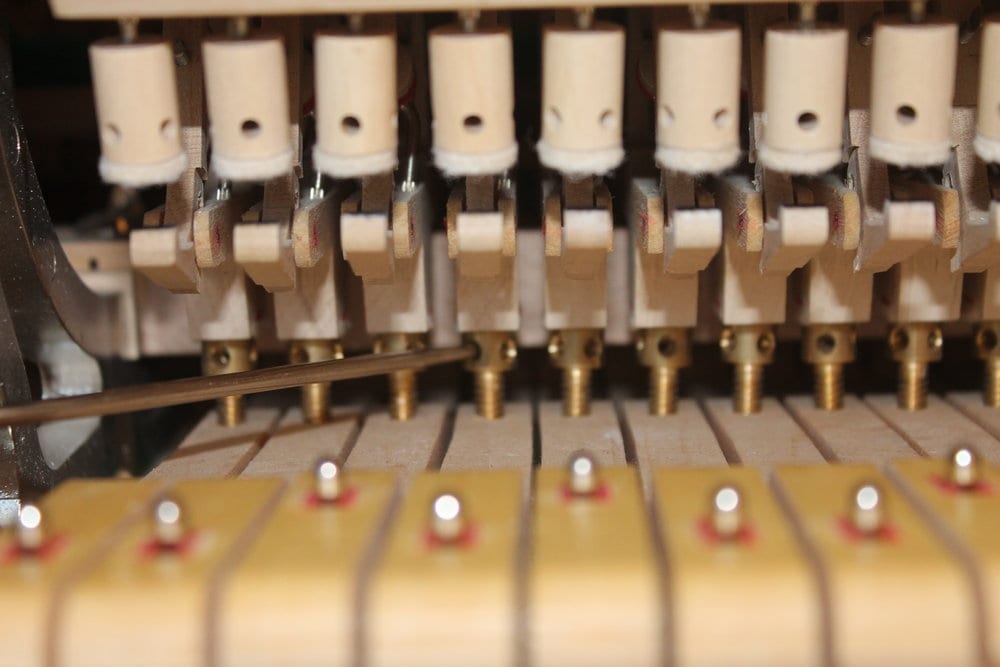 Adjusting the height of the hammers. The distance of the hammer to the string at rest is a critical measurement that can make or break a regulation.
It's true some things in a piano are immutable and measurements can only be tweaked so far before the functioning of the playing mechanism goes downhill.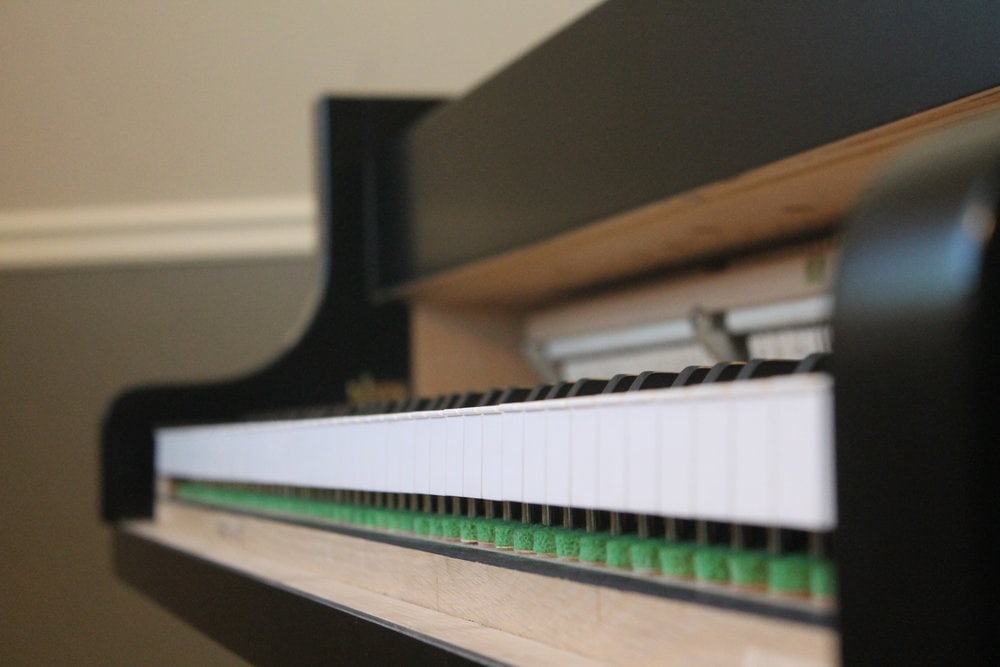 Eyeballing the white key leveling. It's important not just for how the piano feels but for aesthetic reasons, as it's a part of the playing mechanism that is visible.
But in an instrument where I see crooked lines because of 1/2mm inconsistencies in the leveling, or where when I press two different keys slowly and feel that the rhythm of their releases are slightly off, that space of "what if" creates infinite possibilities for the technician and the clients they serve.