I realized recently that it has been almost six years since I founded Andante Piano Works.
While six years isn't generally considered a milestone anniversary, it's significant to me because it means that I've successfully been running my own business for as long as I was employed at my previous job as a service department supervisor/technician at a local piano store.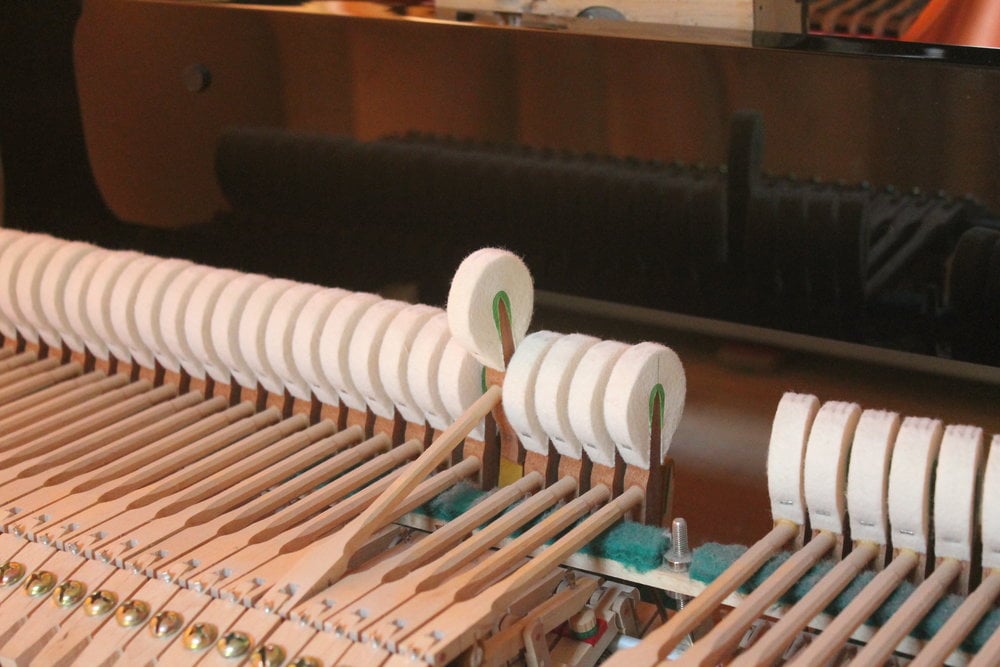 Running my own business was always my long-term goal from the start of my career as a piano technician, but it was definitely hard to consider leaving my colleagues and the familiarity and stability of a full-time position that included really good health insurance without a guarantee of success. But I was at a point where I needed to re-prioritize doing what I really love, which is working on pianos.
I was scared but did everything I could to prepare myself for the next phase of my career. I had business cards designed and printed. I took an accounting class to properly learn how to do my bookkeeping. I attended and took copious notes at an official Washington state Department of Revenue workshop on how to properly collect sales tax and file annual returns. I hired the best design studio around to craft a website that would be welcoming to clients and radiate my nerdy love for pianos and piano work.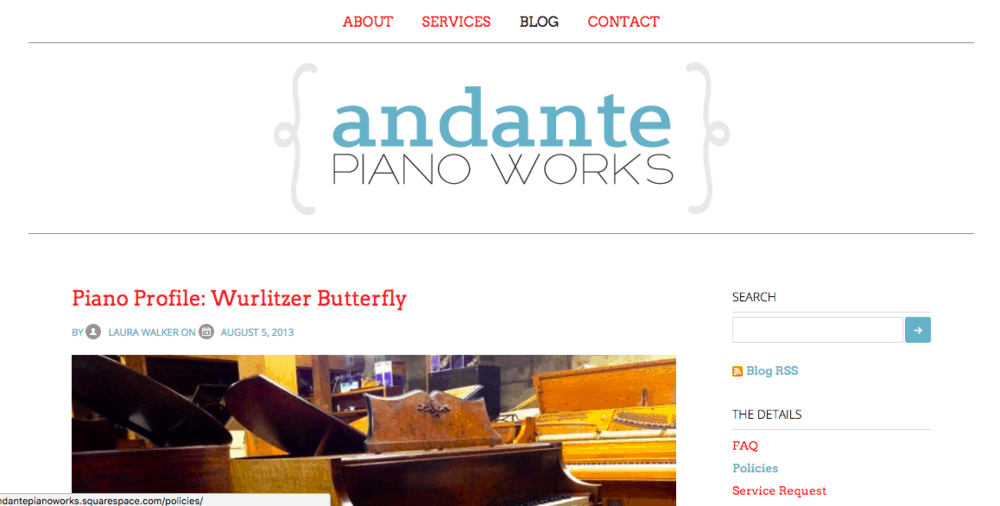 The first iteration of andantepianoworks.com, launched on September 15, 2012
I had six years of experience tuning, regulating and repairing thousands of pianos at a store that has a constantly rotating standing inventory of 300 pianos at all times.
I had six years of experience working with clients in the field, concert artists, manufacturer's service and sales reps, and parts suppliers.
I had a small base of private clients.
And here we are, six years later. Thank you.