Note: Piano Profiles is a regular feature highlighting unusual models of pianos that I encounter in my work as a technician. All piano ages and manufacturer details come courtesy of the Pierce Piano Atlas.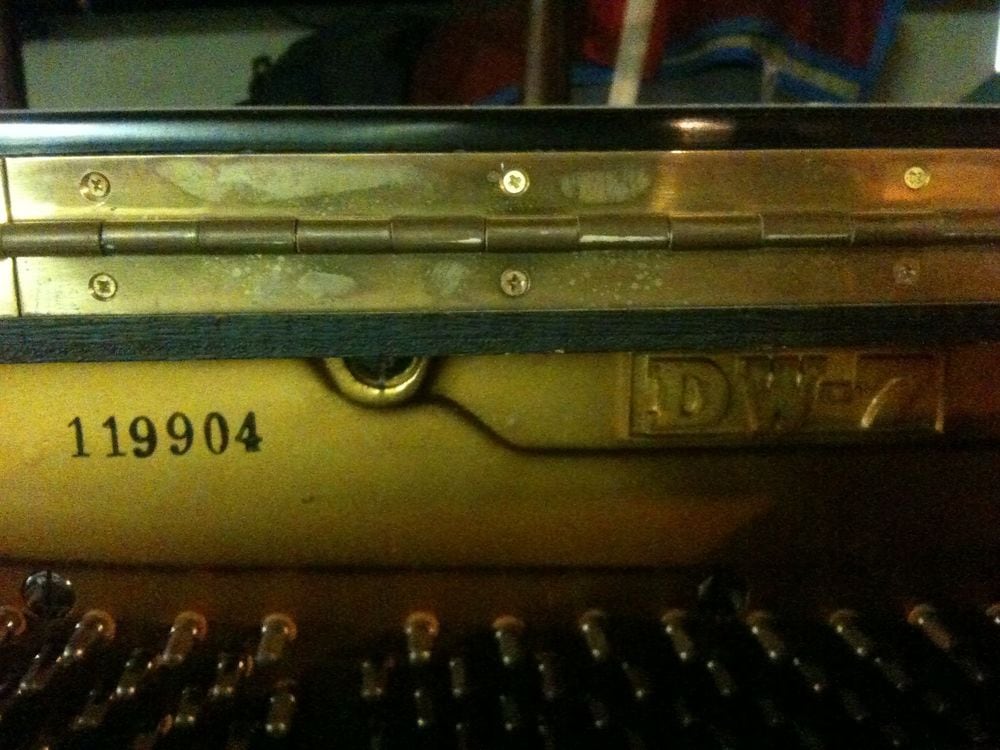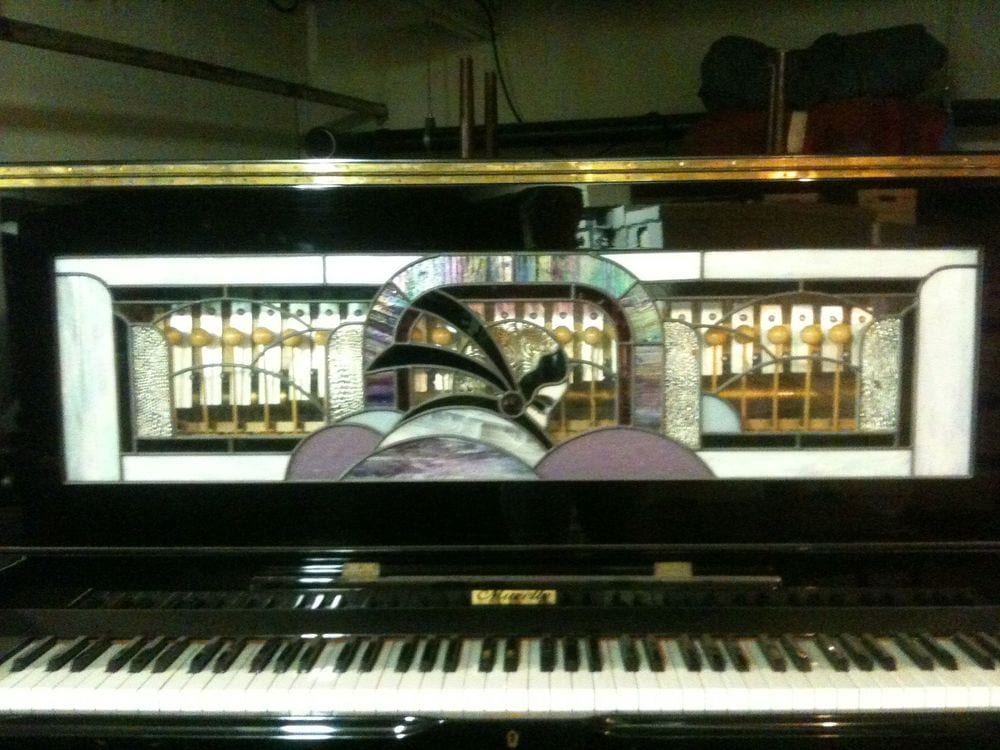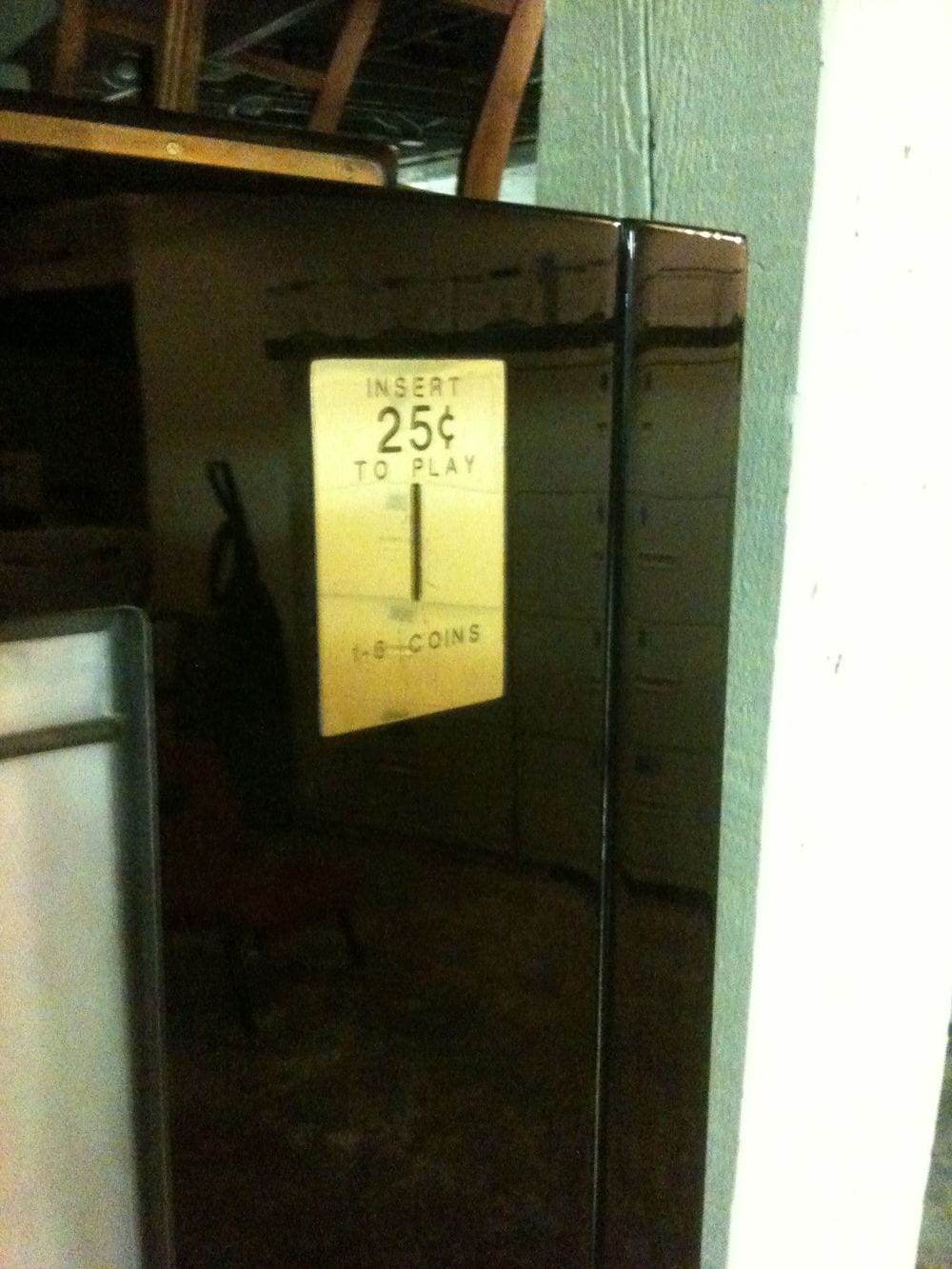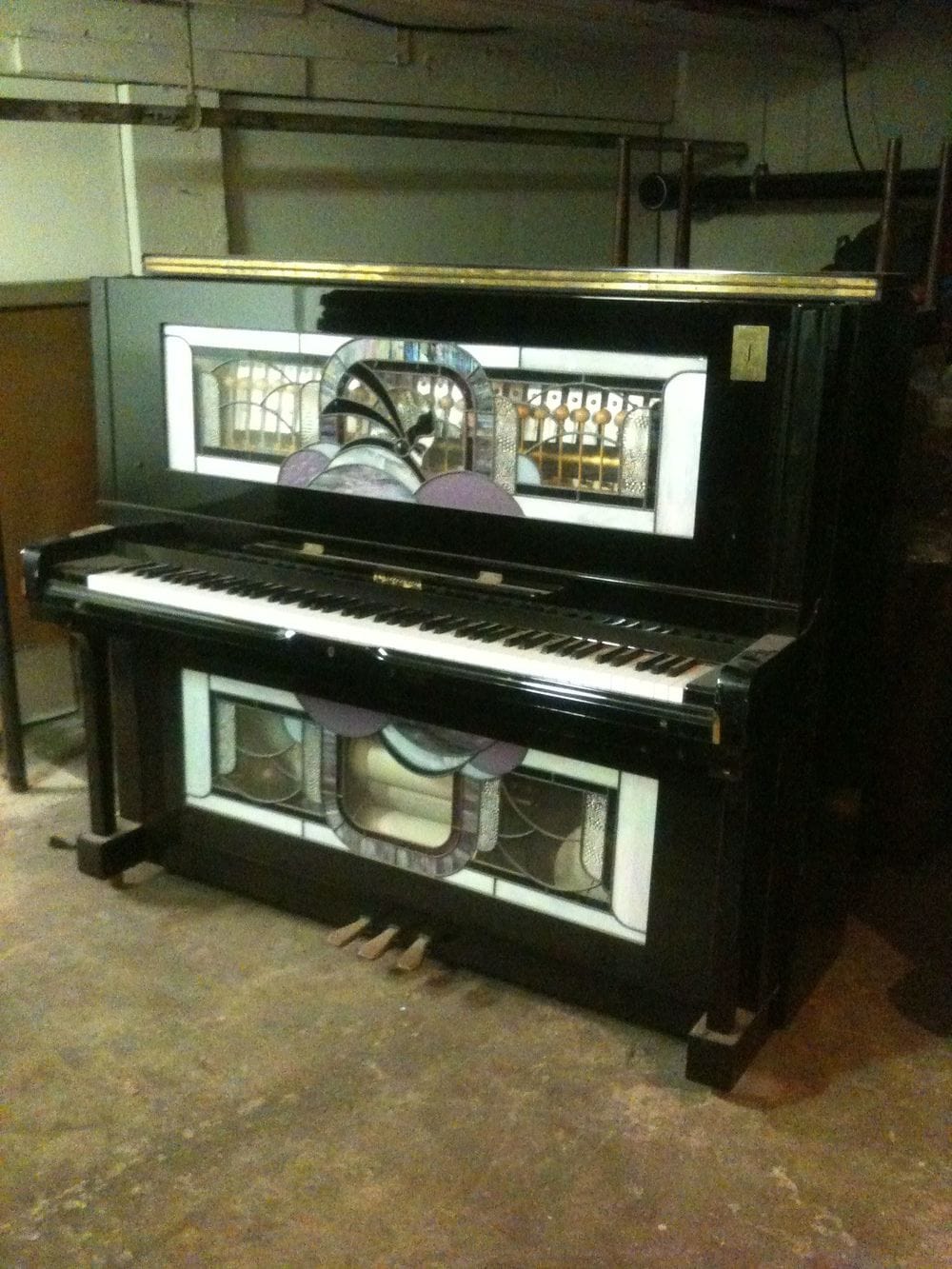 Make & Model: Muzelle DW-7
Serial Number: 119904
Built by the now-defunct Sojin Piano Co., a division of Daewoo Inc. of South Korea in 1988*, this Muzelle Studio upright is chock-full of unusual features. The piano has a player system, but one that doesn't just make the keys of the piano move up and down. It also contains a full percussion system inside for accompaniment, complete with a xylophone, mallets, and a tambourine. The colored glass panels are a pretty addition not usually incorporated into modern piano cases that allow people to see the player and percussion systems. To top it all off, instead of the traditional system of foot pumps or a good ol' power switch to operate the player system, there is a coin slot.
That's right. This piano will play for money.
Update
on 2013-02-23 01:05 by Laura Walker
Based on the website search records, I have been made aware that a number of you are quite curious to know a few more details about this piano, especially
Whether a "player piano with percussion and coin slot" has a special term all its own and
What the value of such a working instrument is.
After numerous inquiries of people in the know, aka player piano experts and piano retailers, I have since learned that a piano with a coin slot is known as a "Nickelodeon" piano, named after an early form of the jukebox.
Used models, such as this one currently on display at Classic Pianos in Portland, OR, in good working condition retail for ~$20,000.
Classic Pianos also has another Nickelodeon acquired from the estate of Ruth Disney (sister of Walt Disney) currently undergoing repairs: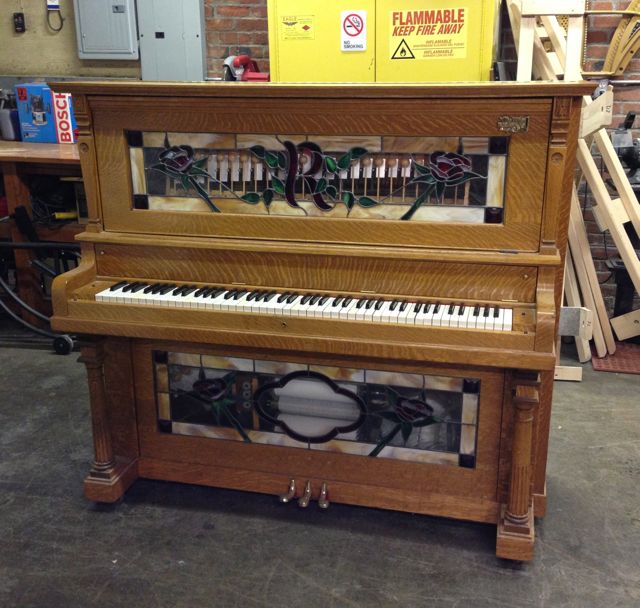 If anyone is interested in purchasing either of these unique Nickelodeon pianos, please contact me for more information.
Thank you, googlers and fellow piano enthusiasts, for piquing my curiosity and nudging me into learning something new!