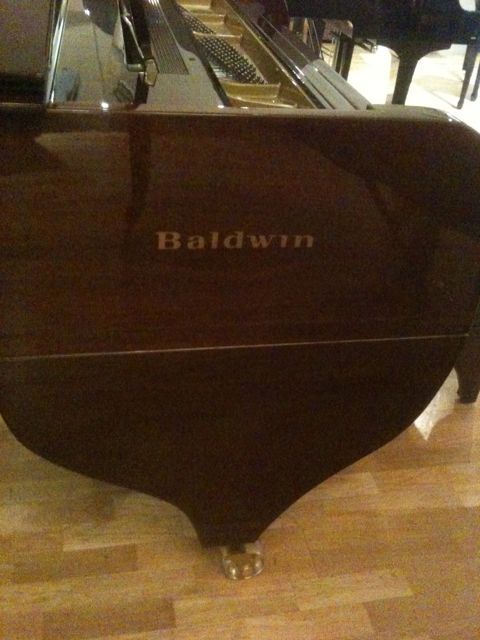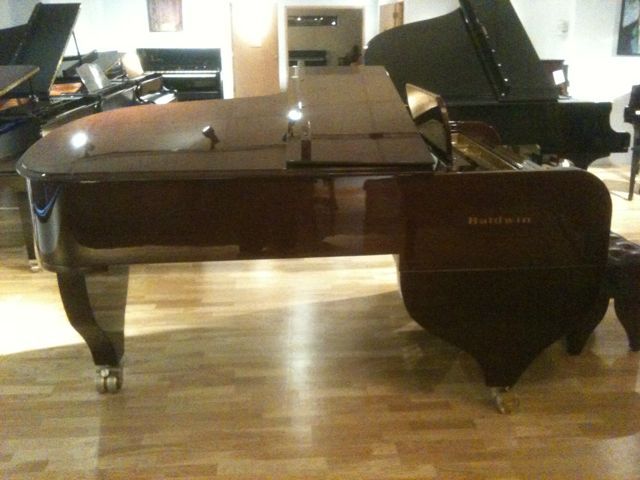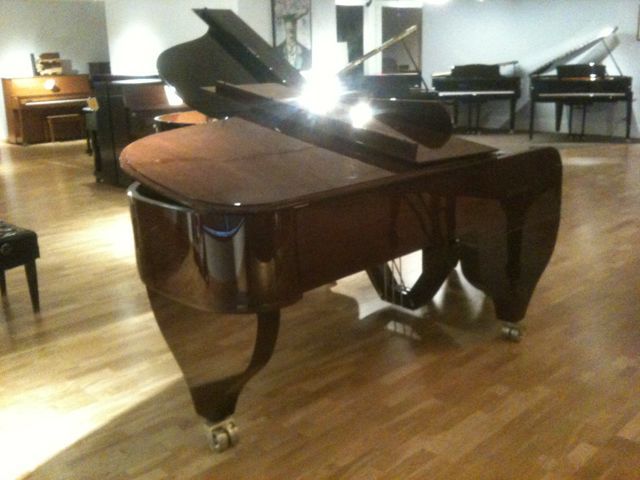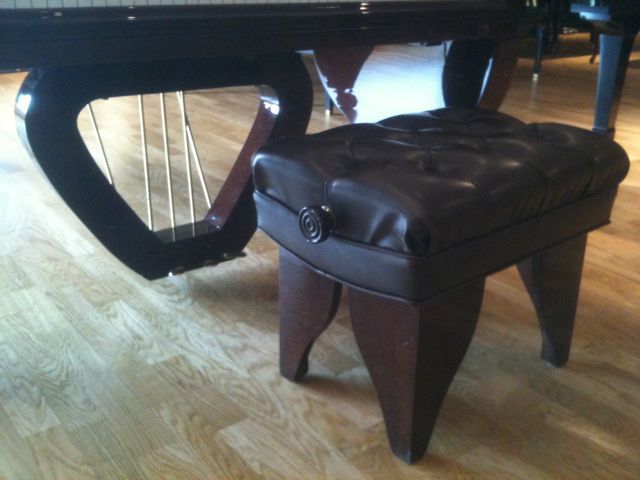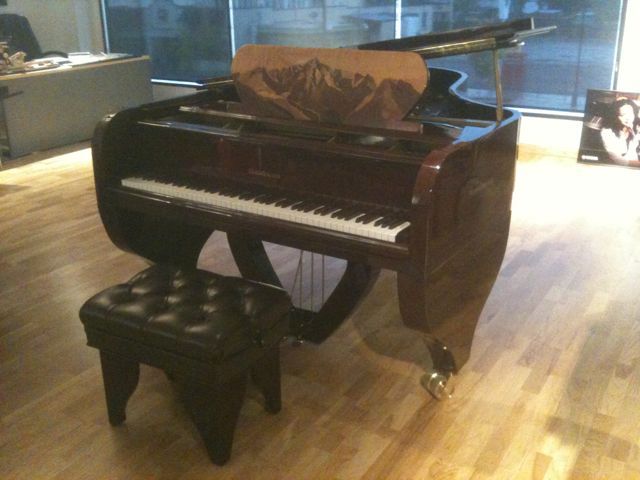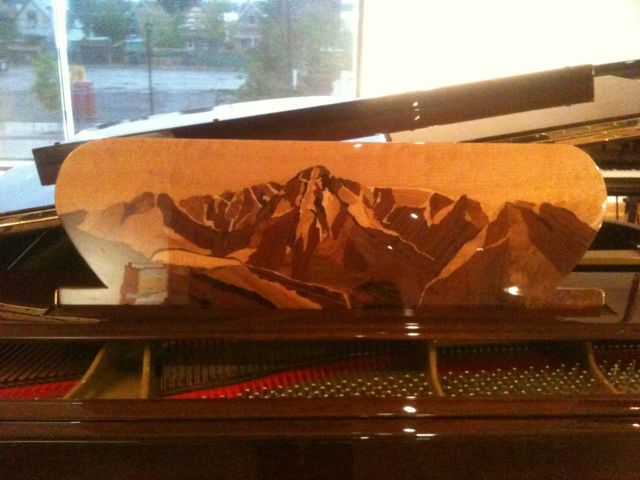 Built especially for Joe Onofrio III of the Onofrio Piano Company of Denver, CO in 1999, this Baldwin grand is truly one-of-a-kind.
The design of the piano was inspired by the local scenery of the stunning Rocky Mountains, which can be seen from the window of the main showroom of the store. The rich browns and reds of the regional landscape are reflected in the unique pommele finish, while the colossal scope of the mountain range is echoed by the broad legs and arches of the pedal lyre. Last, but not least, the mountain vistas are rendered in the beautiful, detailed inlay on the music desk.
I don't know about the rest of you, but this Baldwin grand totally has me thinking that the old saying should be changed to,
If the piano won't go to the mountain, the mountain must go to the piano.