Around the same time I inadvertently went on a blog posting hiatus in September, I had the opportunity to go to Denver, CO, both for work and to visit family. I didn't plan for extracurriculars beyond said work and family, so it was a pleasant surprise when my co-worker called with the following invite:
Him: Hey, whatcha doing tomorrow night?
Me: Uh. Hanging out with my family? I think? Why?
Him: Well, we have 4 tickets to go see Peter Gabriel at the Red Rocks tomorrow, but there's only 3 of us. Would you like to come and be our fourth?
(I must be honest here, I am not terribly familiar with Peter Gabriel's ouevre because his dancing claymation chicken video freaked me out in the '80s and I never bothered to pay a whole lot of attention to him beyond that. Anyways.)
Me: Uh. How much is the ticket?
Him: Nothing! Peter Gabriel's a Boesendorfer artist so Yamaha is providing the tickets for free since we work for the Yamaha piano dealer in Denver!
(For those of you who are unaware —aka non-piano nerds— Yamaha is the parent corporation of the Boesendorfer piano line.)
Needless to say, I love free and relished the opportunity to see a concert at the famed Red Rocks Amphitheater. So, the next night, I found myself enjoying the mountain scenery while piled in a Subaru station wagon — quite a popular vehicle in Colorado — as my coworkers navigated their way to the venue.
After arriving on the grounds, we stopped off at will-call to pick up our tickets, and were positively tickled to discover that Yamaha had provided us 8th row seats.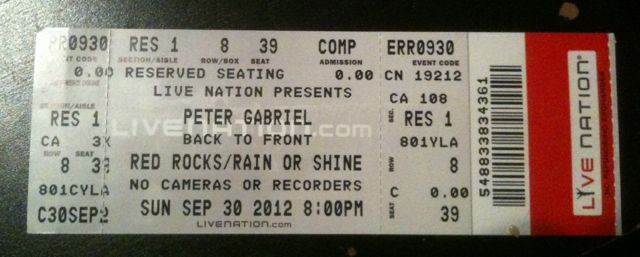 THEN we wound our way to the parking lot and were greeted with this view: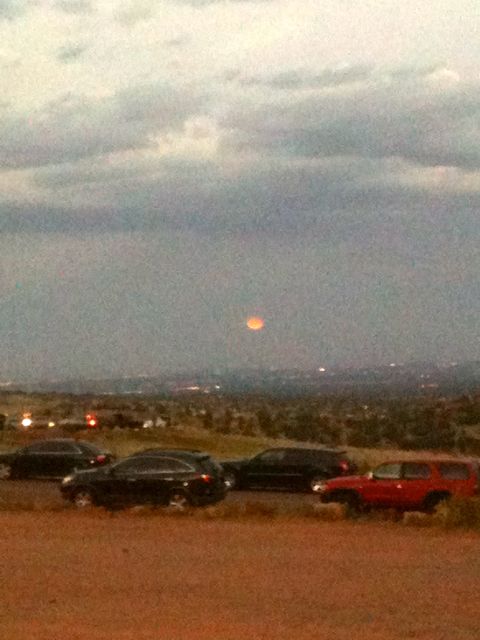 Clearly, we were in for a spectacular evening, given the omens of awesome seats and a full moon. (Yes, I have decided that a full moon is a good omen.)
And we did indeed have a spectacular evening, which of course included sampling a couple microbrews, for which Denver is almost as well-known as Portland.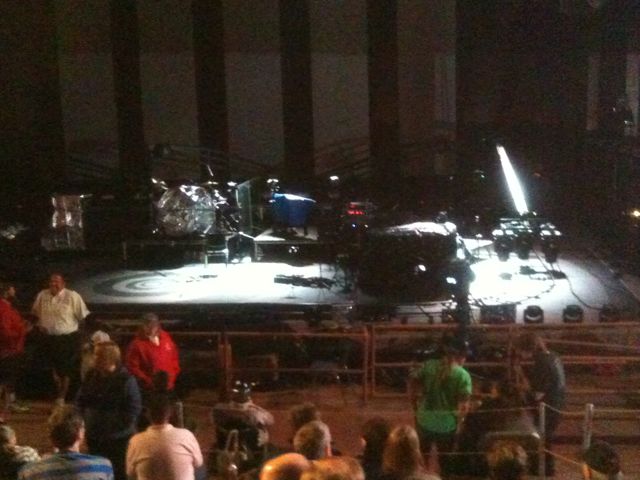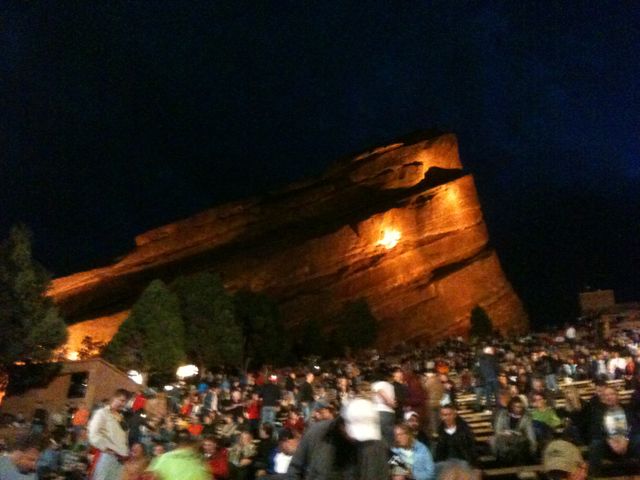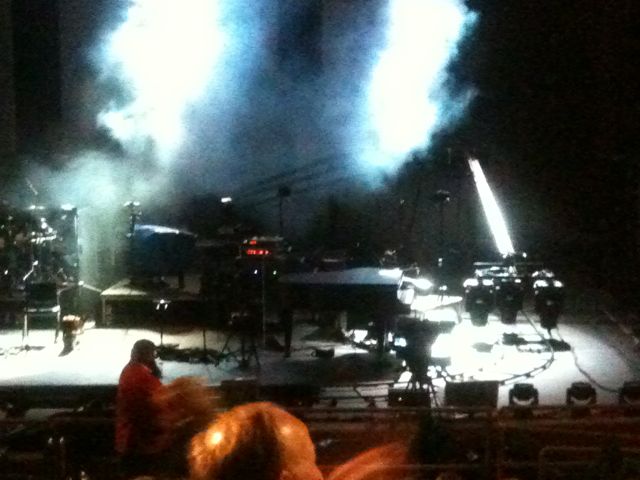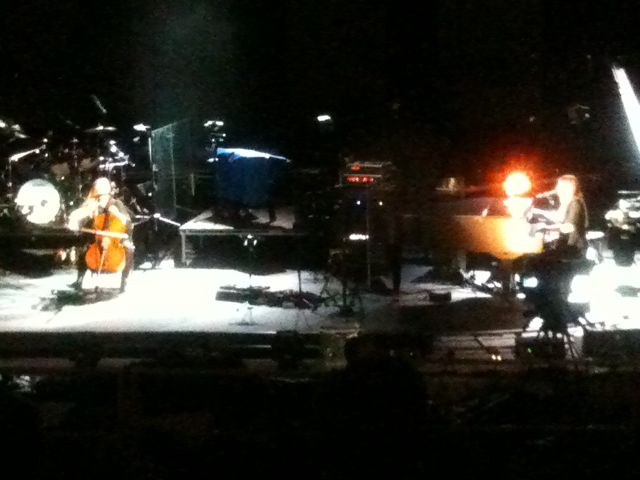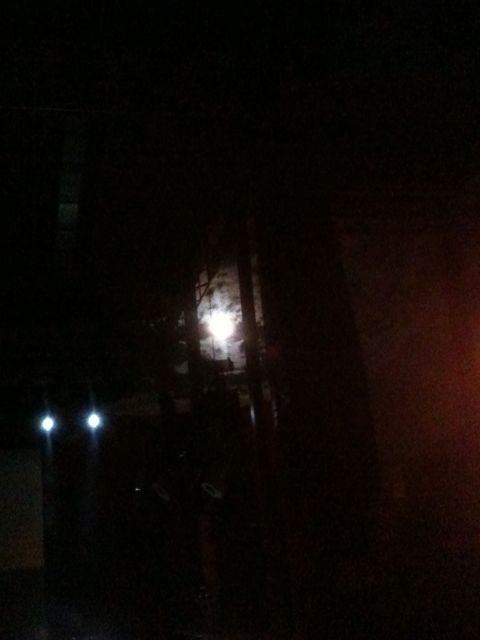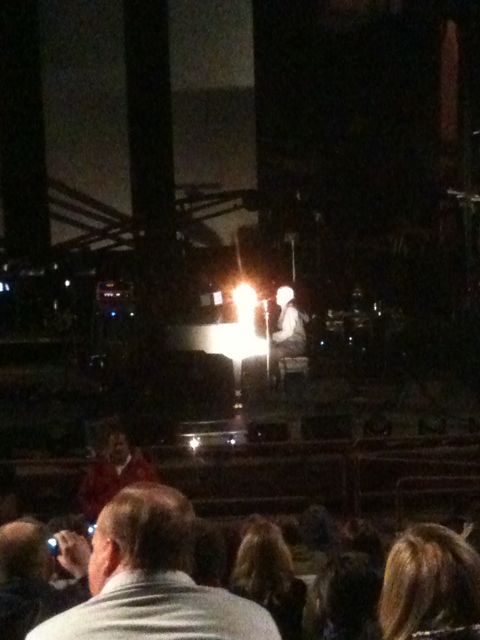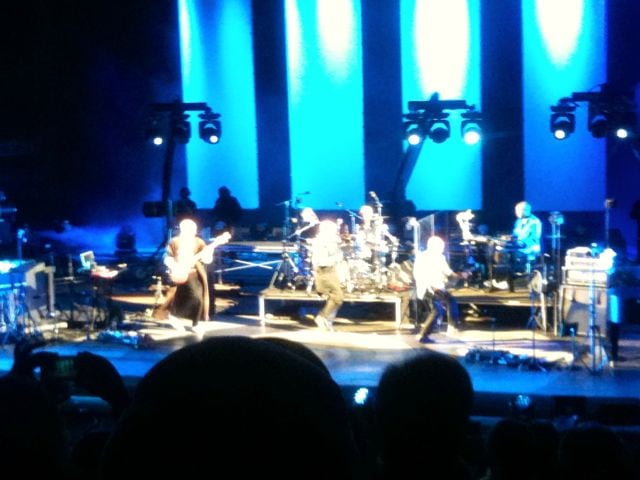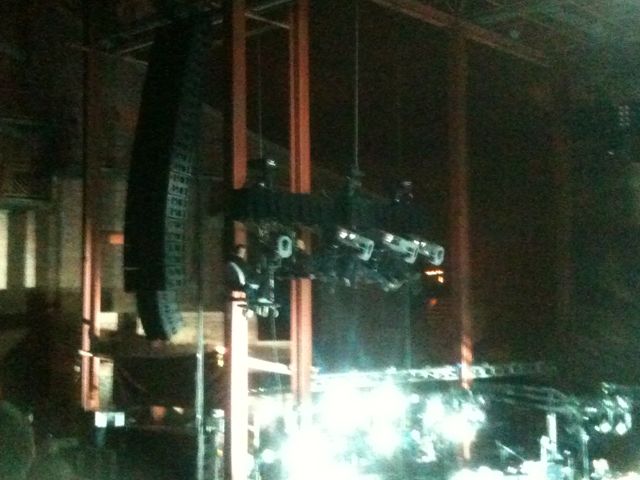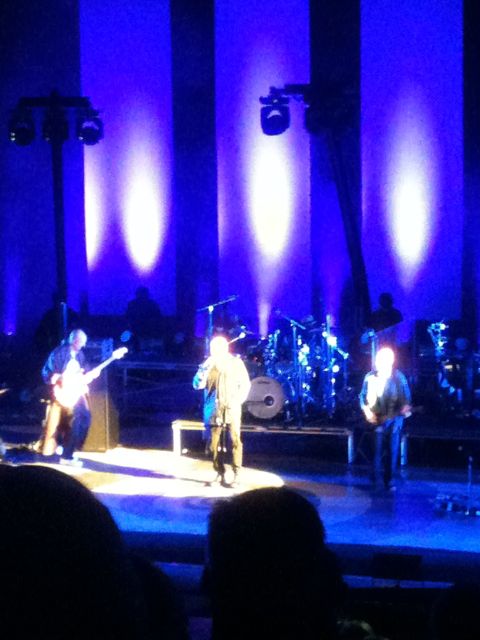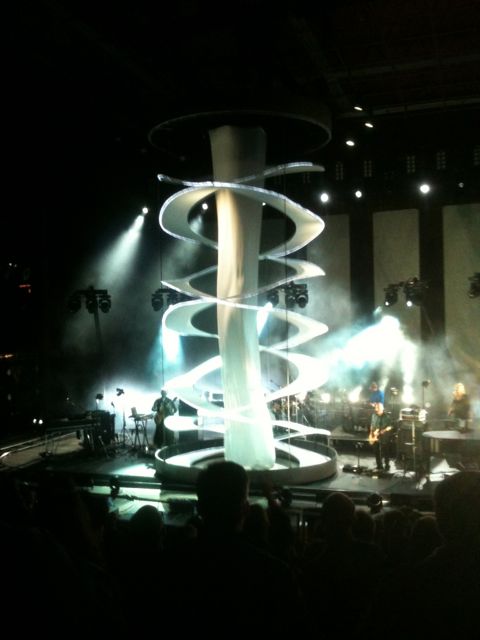 After his final encore, a haunting tribute to Steven Biko amidst the falling rain, Peter Gabriel had me fully convinced that I was a fool for not paying attention to his music earlier.
So (heh), which album should I buy first?