Thoughts on the awesomeness of pianos from Franz Liszt in a book about Chopin.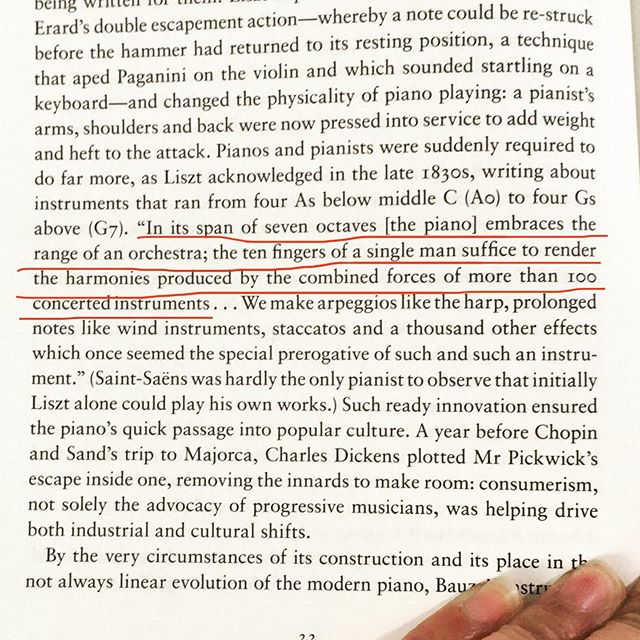 via Instagram https://ift.tt/2OHpXW5
A lot of people tend to wait for second versions of newfangled technology to come out before trying them out, but apparently, there was a lot to love in even in the earliest versions of the piano.
It's good to know that there was never any doubt as to the awesomeness of the piano.