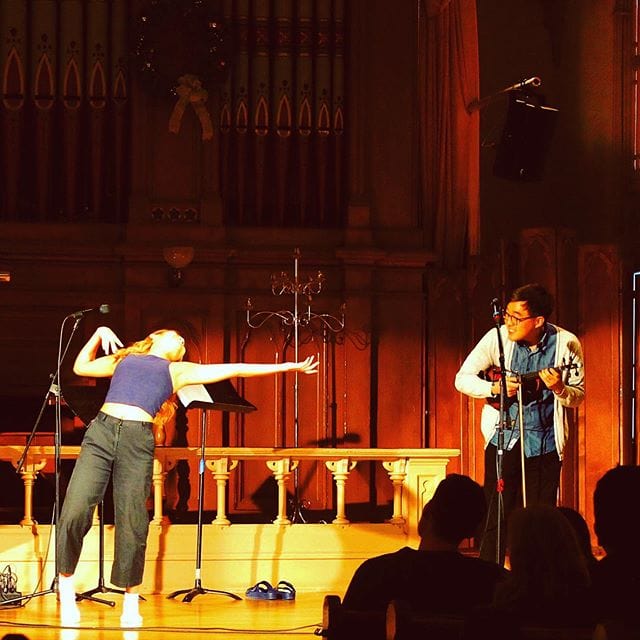 My most favorite scene from today's @connectionsconcerts Pulse held at the beautiful @oldchurchpdx. #music #community #classicalmusic #connectionsconcerts #pdx #pdxmusic #latergram
Luckily, the concerts are kid-friendly, so Tiny Human and I made the trek down to Portland together because what five-year-old doesn't need to be exposed to as much awesome music as possible?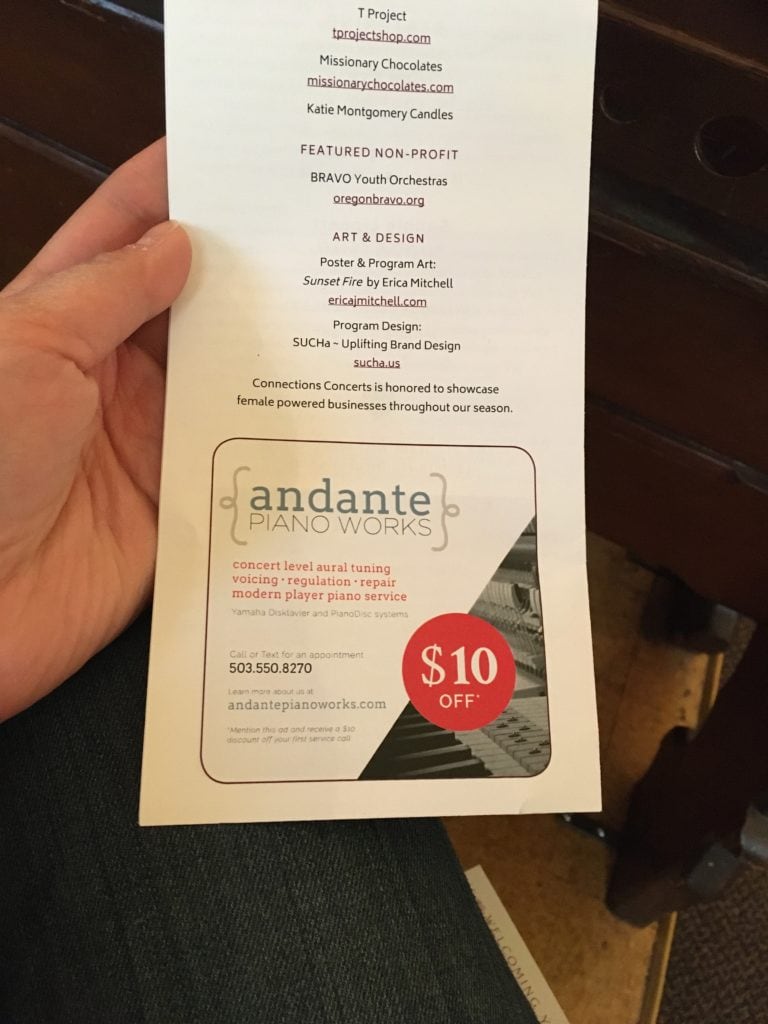 Together with her collaborators, violinist/looper/vocalist Joe Kye and healing artist Niema Lightseed, Sophie treated her audience to an intimate afternoon of Bach, Gershwin, William Bolcolm (bless you for not playing ragtime too fast, Sophie!), originals and mesmerizing spoken word, and one of my favorite holiday songs, Have Yourself a Merry Little Christmas. I enjoyed every second (until I had to duck out a bit early for a toddler birthday party at a bowling alley).
Classical music has a reputation for being formal and high-falutin', and rightfully so, given its issues with diversity and formal performance norms. And while I love myself a traditional classical recital, the format of the Connections Concerts series is so refreshing in how they bring in different interpretations and perspectives that are sorely needed in the classical world. I would recommend them to anyone, even if I didn't sponsor them.
"Cool" is generally not a word associated with recitals and classical music, but the Connections Concerts series proves just how cool it is and can be.
Find out more or become part of the Connections Concerts community here, hope to see you at their next show!